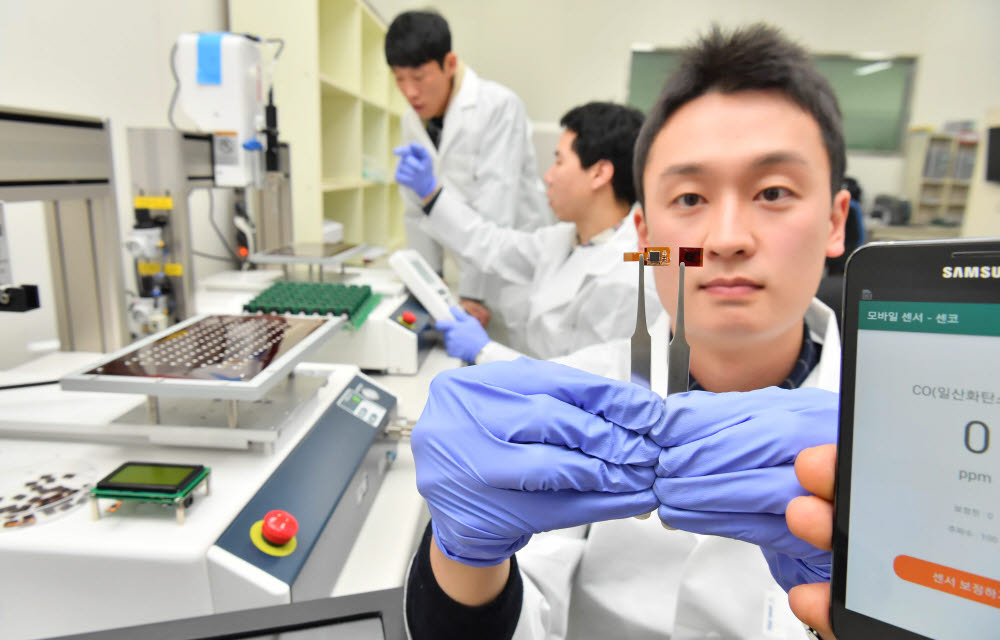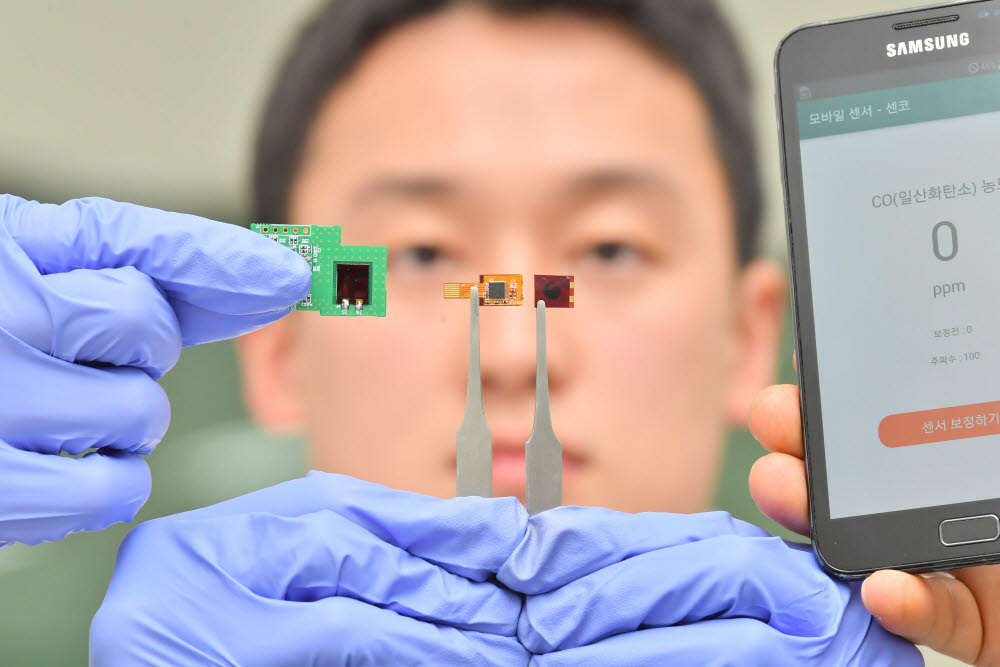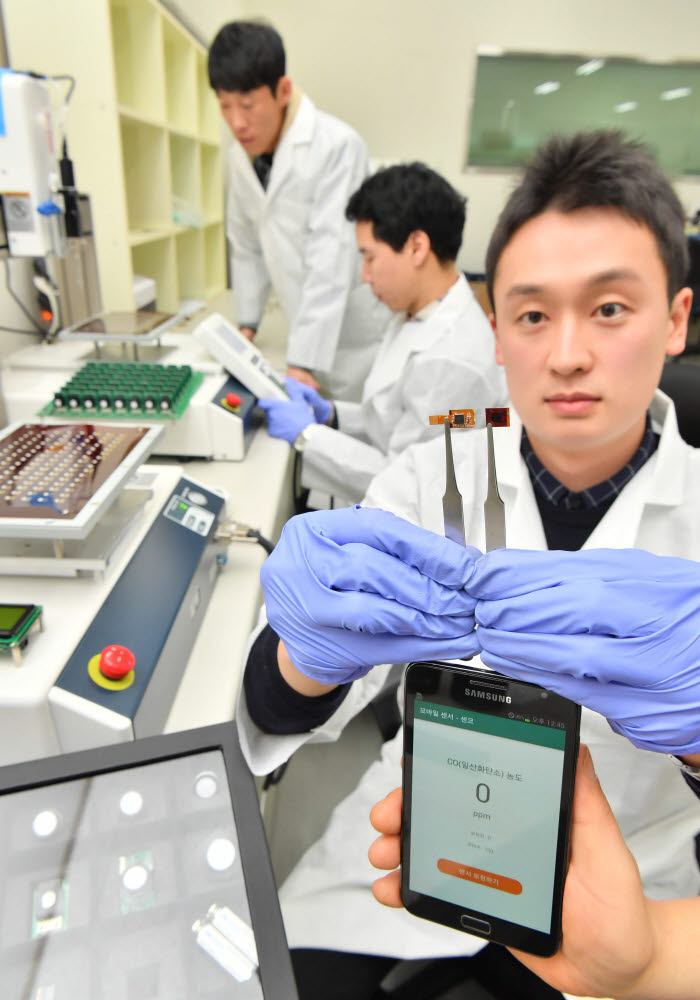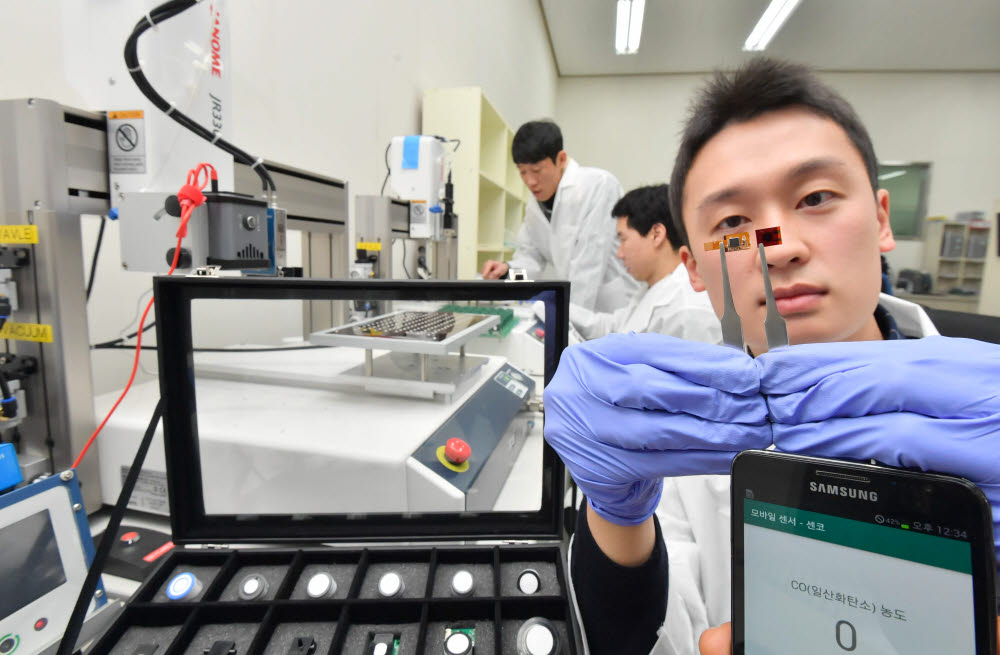 Senco, a sensor specialist, has developed a microelectrochemical gas sensor in cooperation with Korea Research Institute of Chemical Technology, Seoul National University and Ulsan Institute of Science and Technology.
At the Senko Laboratory in Osan-si, Gyeonggi-do, Korea, a researcher prints an electrode and electrolyte on a polyimide substrate and shows a tiny gas sensor that can be used in a smartphone.
It is small enough to be mounted on a smartphone and is expected to be combined with the smartphone and Internet of Things (IoT) fields.
Osan (Gyeonggi) =
By Jiho Park, reporter jihopress@etnews.com