During CES 2020, Pete Lau, CEO of OnePlus made his first official appearance in a podcast with The Verge to discuss many things. The main topic was the OnePlus Concept One McLaren Edition smartphone which was unveiled at the Consumer Electronics Show but the discussion also strayed towards the emerging technological trends like 5G networking and foldable handsets.
In the interview, the senior executive claimed that OnePlus has looked into the technology behind foldable smartphones. However, he also mentioned that the positives "outweighed by the shortcomings or the disadvantages of the current state of the technology." In other words, the company isn't planning on releasing a foldable smartphone, at least not yet.
Although, the statement does leave hope for the future as advancement in the display technology areas could lead OnePlus to also make a foldable smartphone. The interview also bears resemblance to a previous statement by the company regarding wireless charging, which was deemed unnecessary back then.
Notably, many examples of foldable smartphones were brought in to question when asked about their viability. Motorola's Razor was a prominent one that Pete considered one of the better foldable smartphone models currently available but still doesn't feature a "crisp" display. According to the CEO, foldable smartphones display lose out on display quality with the plastic OLED screen, which is a primary reason Pete Lau hasn't dwelled into foldable handsets.
Lastly, OnePlus CEO also answered questions regarding camera technology, imaging algorithms and the increasing cost of the company's smartphones. Pete stated that large investments are being made in the camera department while the company is also collaborating with industry leaders to brings software algorithms to rival Google and Apple.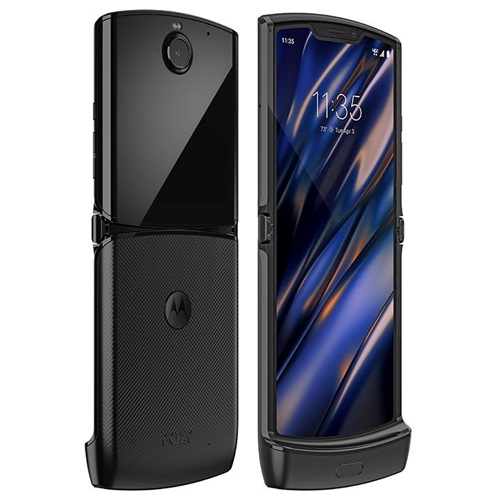 By its extension, he even stated that the cost of a smartphone is raising as more features are being housed in a single unit. A camera lens is expensive while the number of sensors is increasing as well. Thus, OnePlus smartphones will also see a hike in price, but it was also mentioned that the company would still practice its traditional method of operations. Meaning, saving on marketing and other areas to lower the cost burden faced by the consumer.
UP NEXT: Huawei P40 new render reveals design, dual punch-hole display and triple rear cameras 
(Source)