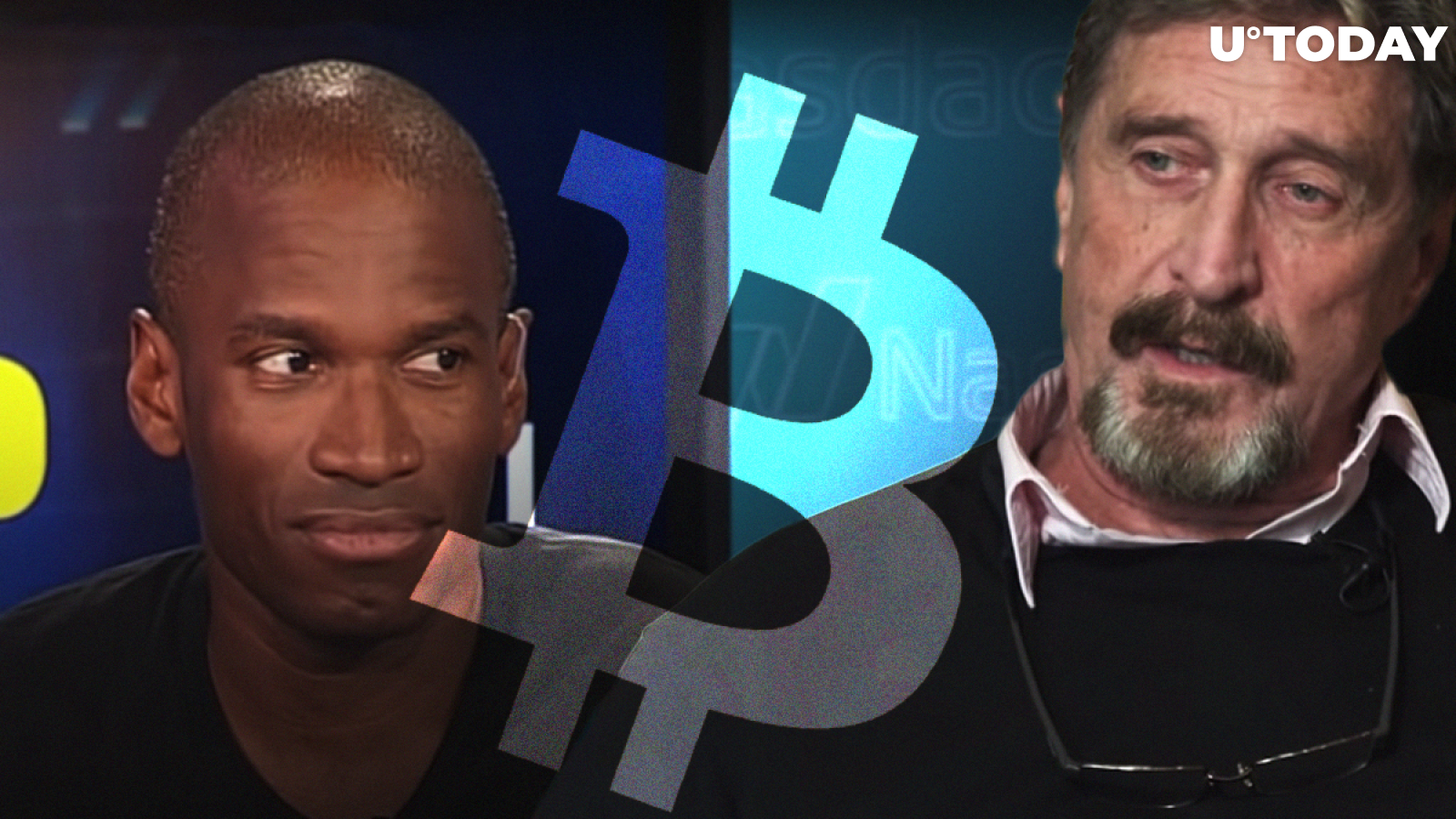 Cover image via www.youtu
Earlier today, a crypto analyst @crypto_rand published a chart that promises a continuation of the bullish scenario for the Bitcoin price in Q4. The chart demonstrates a Falling Wedge pattern, saying that 'the upper break of a trendline' is confirmed.
Q4-2019 | Bullish case for #Bitcoin. pic.twitter.com/9aKIyKwzkK

— Crypto Rand (@crypto_rand) October 28, 2019
John McAfee tweets his support for Bitcoin once again
The crypto eccentric thought leader of the crypto community John McAfee has been pretty quiet on Bitcoin recently, mainly speaking of global freedom and other philosophic issues on his Twitter page.
However, now he posted a tweet that supports the rise of Bitcoin, basically saying that it is way too early to bury it.
Rumors of Bitcoin's death have been greatly exaggerated:)

— John McAfee (@officialmcafee) October 27, 2019
BitMEX CEO warns China may reverse its attitude
On Friday last week, the Chinese president Xi Jinping announced that China plans to grab any opportunity that the blockchain technology offers. Many believe that this was one of the reasons for the Bitcoin price surge over the weekend.
However, the head of the BitMEX crypto exchange, Arthur Hayes, warns the community that China may go back on its word, as it happened in 2017.
Back then, the country prohibited ICOs and started on its crypto ban which partly continues today. Bitcoin trading is not allowed, ICOs are banned. However, Bitcoin is believed to be a sort of property. Citizens can store it and even protect their BTC ownership in court.
However, prior to that, the country seemed crypto-friendly, companies, such as Tron, VeChain, NEO conducted their ICOs before the ban.
Old #Bitcoin narrative 2013 – 2017 China. New narrative 2019 – ? China. History doesn't repeat itself but it sure does fucking rhyme.

— Arthur Hayes (@CryptoHayes) October 28, 2019
Recently, the Chinese authorities announced they are eyeing the abolishing of crypto mining in the country, even though the country is responsible for the major part of the BTC hashrate. Alipay has also banned payments related to crypto trading.
Still, the central bank works on its own digital currency backed by yuan and often referred to as 'China Coin'.
Other crypto analysts offer bearish BTC forecasts
Some crypto analysts on Twitter do not share the enthusiasm of @crypto_rand and believe that the Bitcoin price may follow a bearish scenario soon.
$BTC 1W

I'm not a permabear but you have to consider this a possibility..

Price closed the week on resistance. It would be a perfect rounded retest before heading lower.

I'll be using the 1D to analyse specific price action at this level.

I'd prefer 9.6k becoming support! pic.twitter.com/LlU09dCBcx

— Posty (@PostyXBT) October 28, 2019
$BTCUSD, RSI, 4h:
bearish divergence.$BTC #bitcoin pic.twitter.com/X8PgWC5zQr

— CryptoHamster (@CryptoHamsterIO) October 27, 2019
Do you believe that China will ultimately embrace not only blockchain but crypto as well, along with China Coin? Share your views in the comments section below!