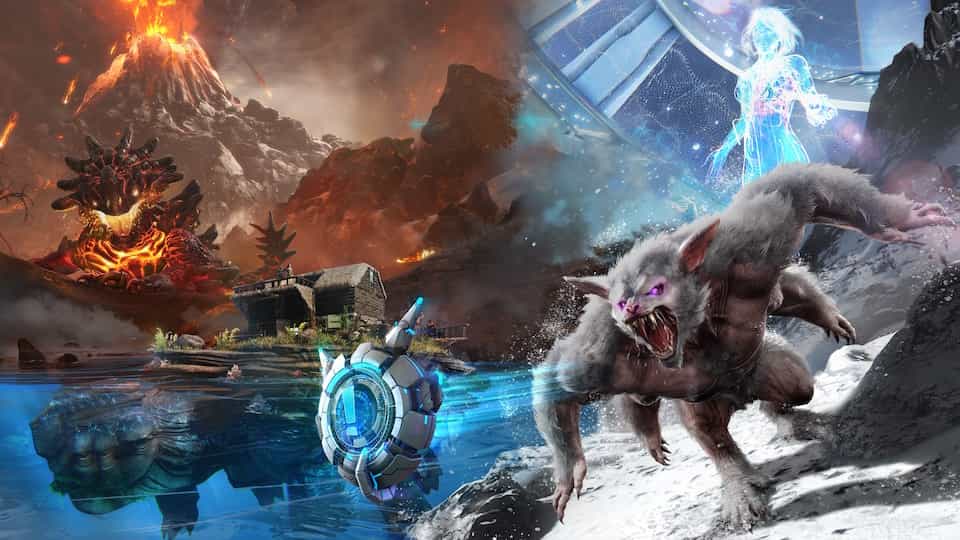 What is the Ark Genesis Release Date on PS4 I hear you ask? Just what is it? Well, we have the answer as to when Studio Wildcard's supremely ambitious Ark Survival Evolved DLC will release on PS4. Read on!
Ark Genesis Release Date PS4
The Ark Genesis PS4 release date is set for January 31, 2020 – assuming of course there aren't any delays (which there very well might be considering that the developer is releasing the Ark Genesis expansion across PC, PS4 and Xbox One platforms simultaneously). But hey, we're very much a 'glass half-full' type outfit over here, so we're keeping the faith.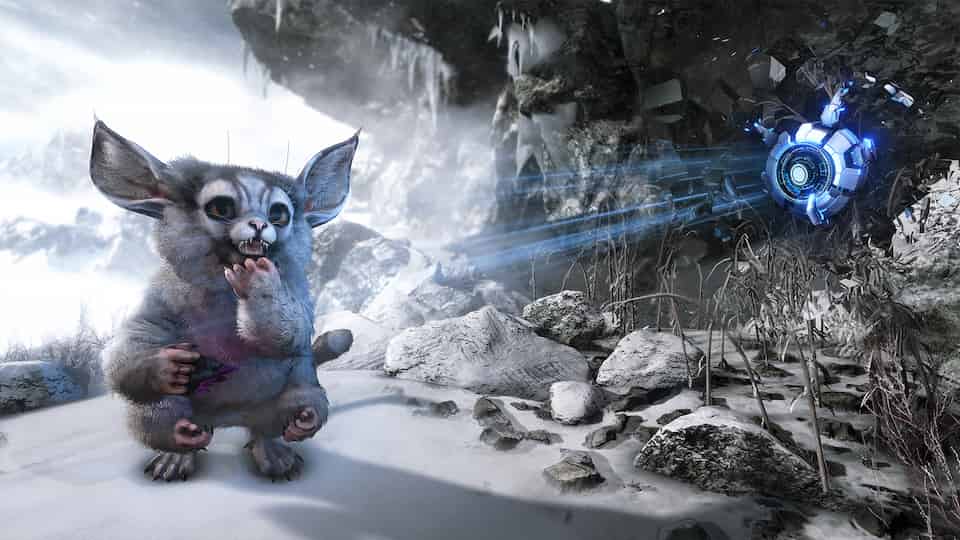 You can effectively 'own' Ark Genesis on PS4 now by purchasing the Ark Genesis PS4 Season Pass here.
Related Content – All Free PS3, PS Vita, PS4, PS5 PS Plus Games
What Is Ark Genesis?
A massive expansion to the Ark Survival Evolved sandbox experience, Ark Genesis is described by the PlayStation Store thusly:
Continue your quest for survival and unlock a whole new chapter in the saga of ARK: Survival Evolved with the ARK: Genesis Season Pass! This Season Pass gives you access to two new huge expansion packs and one exclusive in-game cosmetic pet. Further the ARK storyline while adventuring through unique and diverse biomes via an all new mission-based game mechanic. Discover, utilize and master new creatures, new craftable items and new craftable structures unlike anything you have seen yet!
Split into two parts, Ark Genesis Part 1 is slated to hit PS4 on January 31, 2020, while Ark Genesis Part 2 is set to arrive on PS4, PC and Xbox One at some point during Winter 2020.
Related Content – Upcoming PS4 Games: PlayStation 4 Titles In 2020 You Won't Want To Miss
Additionally, if you purchase the Ark Genesis Season Pass you'll gain access to the exclusive HLN-A cosmetic pet, too.
Source: Studio Wildcard