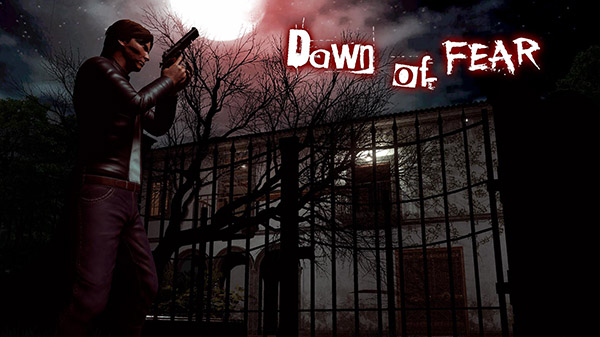 Good Game Publishing and developer Brok3nsite will release Dawn of Fear, a PlayStation Talents game inspired by 90s survival horror games, for PlayStation 4 via the PlayStation Store on February 3, the companies announced.
Here is an overview of the game, via PlayStation.com:
Dawn of Fear tells the story of Alex, a young man with a past marked by tragedy. His mother died when she gave birth to him. His father carries on with his life and marry again. After some time, Max is born and become Alex's stepbrother. One day returning from Max's training they suffer a car accident. Alex, Max and their father were traveling in the car, and only Alex survived the accident. After a time of mourning. Alex manages to rebuild his life but his stepmother does not and ends up in a psychiatric hospital.

Three years later he receives a letter saying that his stepmother has died and decides to return to the family home to pick up his things.

When he arrives there, he does not find his childhood home but a world of madness and cruelty from which he does not know if he will be able to run away.

In order to help Alex to survive you shall have to use logic to solve the puzzles, manage your ammo in order not to get helpless and keep your cold blood to avoid being dragged by the horror that permeates the house.

You dare?
Watch a trailer below.
Comment Policy
Comments are welcome and encouraged on Gematsu. However, we ask that you follow a simple set of guidelines:
Read the full article before commenting.
Stay on topic.
No drive-by comments, including trolling, baiting, or shit-posting.
Know when not to comment. If you do not care about a topic, you do not need to comment.
No offensive comments. This includes abusive, threatening, pornographic, misleading, or libelous content / language, as well as general harassment and individual attacks.
No port-begging.
No console wars.
Use spoiler tags when posting spoiler or NSFW (non-nude-only) content. For example: <spoiler>Woe is Leomon.</spoiler> State the subject of the content outside of the spoiler tags.
Be respectful towards other commenters. You do not have to agree with each other, but debate politely. If you find that a commenter is not following this simple etiquette, do not carry on the conversation—simply report it.
Gematsu reserves the right to edit or delete any comments without notice. This comment policy is subject to change at any time.