CUMBERLAND — Up to $30 million in tax-exempt bonds are likely to be issued by the Development Authority of Cobb County for Georgia Tech's research facility next to Dobbins Air Reserve Base on what was part of Lockheed Martin's campus.
The University Financing Foundation (TUFF) will use the money, if it's issued, to add extra security to Georgia Tech's Cobb research campus and improve vehicle access to the 53.2-acre site at 7220 Richardson Road in Smyrna.
About 460 people work at the research center, testing new defense tools for the U.S. government and performing research on laser, radar and X-ray technologies, according to TUFF's website.
Extra security is needed at the complex because some of the work being done there for the U.S. Department of Defense has been reclassified from secret to top-secret, said Vic Clements, TUFF's vice president of administration.
"It's 100% DOD research," Clements said of the work done at the campus. "Some work historically classified as secret is now top-secret, so there's a need for additional security."
Clements presented TUFF's proposal, alongside Atlanta lawyer Terri Finister, for use of the bonds to development authority members at their regular monthly meeting in Cumberland on Tuesday.
He said the majority of the money, just under $19 million, would be used to pay back the original bonds issued by the development authority in 2010 for redevelopment of the research complex.
The $19 million, combined with the $3 million for security and road access improvements, is all TUFF would spend of its new bonds, but it's seeking up to $30 million in case costs are greater than expected.
"It's a good project for us to keep them here," development authority executive director Nelson Geter said, citing the number of jobs the center contributes to the Cobb economy.
Kevin Nicholas, the development authority's assistant secretary/treasurer, said the bonds, if issued, would not give property tax savings to TUFF in respect of Georgia Tech's Cobb research campus, but rather allow the foundation to "take advantage of federal tax rates" in repaying its debt.
Georgia Tech leases the research site, which TUFF acquired from Lockheed Martin in the 1980s using a $14 million investment. At that time, the campus was already being used by Georgia Tech researchers, TUFF's website states.
In 2009, TUFF invested its $19 million in bonds to renovate the campus, including the installation of technology which it says saves Georgia Tech over $180,000 on utility costs each year.
The site includes six buildings and many laboratories, including an Aerospace, Transportation and Advanced Systems Laboratory, a Sensors and Electromagnetic Applications Laboratory, and a Center for International Development and Cooperation, TUFF says.
Development authority chairman Clark Hungerford and members Donna Rowe, Kevin Nicholas, Al Searcy and Karen Hallacy voted to approve an "inducement resolution" indicating the authority's willingness to issue up to $30 million in its revenue bonds to TUFF for the Georgia Tech campus in Smyrna.
The resolution passed 5-0 as authority member Jamala McFadden was absent from the meeting and fellow member J.C. Bradbury, an economics professor at Kennesaw State University, abstained from the proposal discussion and vote due to his conflict of interest as an employee of the Board of Regents of the University System of Georgia.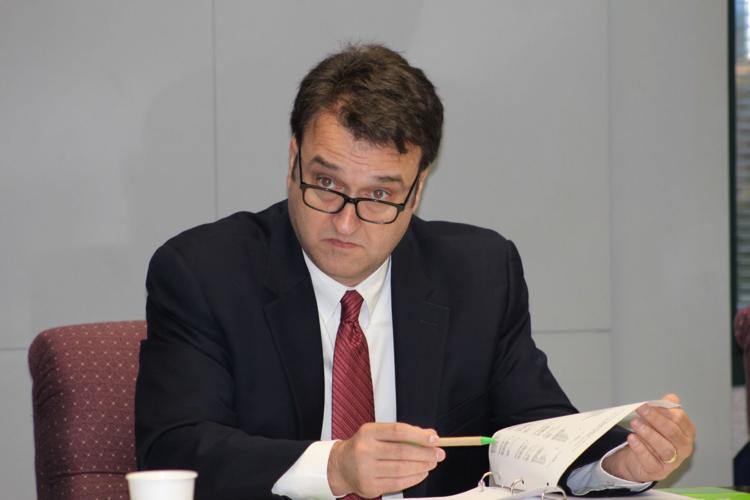 The development authority expects TUFF to return in several months with a more detailed proposal seeking a final resolution to issue the bonds.